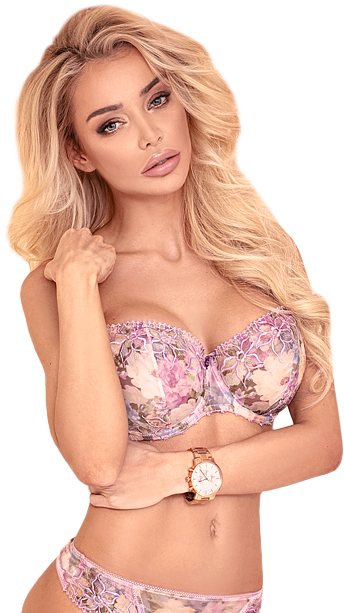 PouzeJen pro dospělé!
Tyto webové stránky obsahují nahotu, necenzurovaný sexuální obsah a vyjadřování. Jsou přístupné pouze osobám, které dosáhly zákonného věku v lokalitě, odkud stránky fyzicky navštěvují. Přístupem na tyto webové stránky nám potvrzujete, že jste dosáhli zákonného věku a že souhlasíte s našimi smluvními podmínkami. Neoprávněné používání těchto stránek může představovat porušení státního, federálního a/nebo zahraničního práva. Přestože web Escorts.cz nevytváří ani neprodukuje žádný obsah uvedený v našich reklamách, musí všechny naše reklamy splňovat naše zásady týkající se věku a obsahu.
Web Escorts.cz v žádném případě netoleruje dětskou pornografii, inzerci nezletilých, ani využívání našeho webu nezletilými. Souhlasím s tím, že nahlásím jakékoli nezákonné služby nebo aktivity, které porušují podmínky používání.
Souhlasím také s tím, že nahlásím podezření na zneužívání nezletilých a/nebo obchod s lidmi příslušným orgánům.
Tyto stránky používají soubory cookie. Dalším používáním webu souhlasíte s tím, že soubory cookie používáme.
Looking for Brothels & Private Houses in Česká republika?
Here you will find the best brothels for escort services in Česká republika. Browse the many brothels on this page, where you will find all the information you need to choose the best brothels in Česká republika. If you are in Česká republika, please contact the brothel for free. If you're looking for luxurious, skilled and incredibly hot escorts, you've hit the jackpot, because these escorts in Česká republika are here to make your night unforgettable, so call them! Would you like an unforgettable escort date in Česká republika to relax with high class escorts? If so, there is no better place than this escort guide, where you can meet the hottest escort girls in Česká republika and fulfill all your sexual desires. Since we have a lot of escort reviews Česká republika, we are sure you will always find the escort of your dreams. Enjoy the perfect escorts in Česká republika with the best high class escorts in Česká republika. This website is known for their hot escorts in Česká republika. We can easily say that you can search here the biggest listing of escorts, independent escorts and brothels, and while we do not offer escort services directly, giving you the ability to find these escorts are what we do best. Once you start browsing through the beauties that are lonely and looking for a good time with a handsome man like yourself, you might even have a hard time making a choice, as there are just so many of them.
Brothels & Private Houses Explained
Private houses are best compared with Brothels and are smaller than sex clubs, usually no bigger than a house without a entrance fee and (alcoholic) drinks. It is less commercial as a regular brothel or sex club. The prostitutes wait in the living room for customers, to whom they are introduced one by one. The customer then chooses and can take her to a room elsewhere in the house. A brothel or private house is a place where people engage in sexual activity with prostitutes. However, for legal or cultural reasons, establishments often describe themselves as massage parlors, bars, strip clubs, body rub parlors, studios, or by some other description. Sex work in a brothel is considered safer than street prostitution.