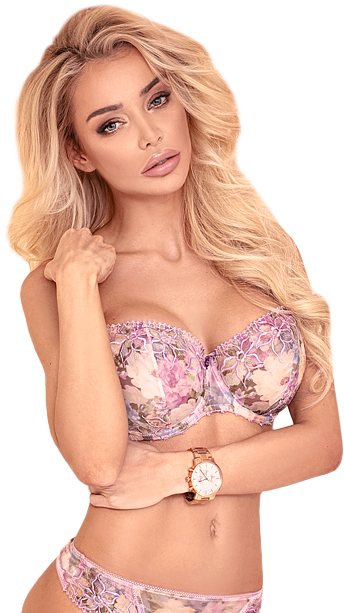 PouzeJen pro dospělé!
Tyto webové stránky obsahují nahotu, necenzurovaný sexuální obsah a vyjadřování. Jsou přístupné pouze osobám, které dosáhly zákonného věku v lokalitě, odkud stránky fyzicky navštěvují. Přístupem na tyto webové stránky nám potvrzujete, že jste dosáhli zákonného věku a že souhlasíte s našimi smluvními podmínkami. Neoprávněné používání těchto stránek může představovat porušení státního, federálního a/nebo zahraničního práva. Přestože web Escorts.cz nevytváří ani neprodukuje žádný obsah uvedený v našich reklamách, musí všechny naše reklamy splňovat naše zásady týkající se věku a obsahu.
Web Escorts.cz v žádném případě netoleruje dětskou pornografii, inzerci nezletilých, ani využívání našeho webu nezletilými. Souhlasím s tím, že nahlásím jakékoli nezákonné služby nebo aktivity, které porušují podmínky používání.
Souhlasím také s tím, že nahlásím podezření na zneužívání nezletilých a/nebo obchod s lidmi příslušným orgánům.
Tyto stránky používají soubory cookie. Dalším používáním webu souhlasíte s tím, že soubory cookie používáme.
Massage Parlors in Česká republika
Here you will find the best massage parlors with a happy end in Česká republika. Browse the many massage parlors on this page. Internet's #1 massage parlor review site offering high quality honest reviews, written by real users. Signup and get access to newest reviews. A massage parlor (American English) or massage parlour (Canadian/British English) is a place where massage services are provided for a fee. You have an erotic massage parlor in a few types, Thai massage parlor, sex massage parlor, Nuru Massage, tantra massage and Chinese massage parlors with sexy masseuses. Do you want a sex massage in a Thai massage parlor then only Thai ladies work there who provide a traditional Thai massage with a happy ending. Do you want intimate and luxurious? On this escort guide you will find the best massage parlors for a relaxing erotic massage. In almost all medium to large cities you can find erotic massage parlors with a range of Tantra massage and Thai massage to a nice intimate sex massage where you can also play with the masseuse. The Sexy masseuses also enjoy a wonderful body2body massage in which she glides over your body with a lot of oil. You will feel her breasts all over your body. Do you enjoy a Tantra massage more than there are enough erotic massage parlors in this section. Take a good look at the profiles of the sex ads and read in the texts of the massage parlors what they offer and what the prices are. Do you still want more information about the salon or the masseuse? Then you can contact the hostess of the massage parlor for free. We wish you a very horny erotic massage with a happy ending! Some massage parlors provide escort services in Česká republika.